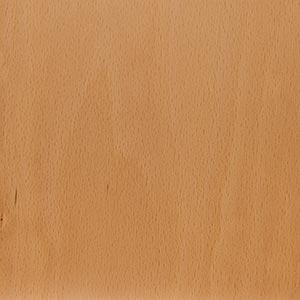 Series 7 chair
Seat made of molded plywood.
Varnished or painted in shades of RAL.
Frame made of chrome plated steel tubing.
The 3107 is one of those designs that has become such a part of our day to day that we are no longer aware of the role they played in the world of furniture design. Copied countless ways and considered the universal ambassador of modern Scandinavian design, the original chair is second to none. Easy to stack and available in a wide array of colours, this chair is a go-to for any decor.
We are proud to offer a first-class reproduction of this classic, not to be rivaled by those much more expensive Danish chairs.
There is nothing more embarrassing than a poor copy!

Our reproduction of the Jacobsen Series 7 chair means that you will get a piece of furniture that not only looks like the design it was based on, but also feels like the real deal.
High quality plywood
we are exclusively using a seven layer plywood which complies with the highest standards for maritime usage.
Sleek surfaces
We want you to enjoy your Jacobsen chair for a long time. That why we use a highly scratch resistant hardwood veneer for the top layer of the seat shell.
We also offer a high-strength lacquered finish in four fun RAL colours. If you order enough pieces, we will even finish your Jacobsen Series 7 chairs in a colour of your choosing.
Built to last
We put a lot of effort into ensuring that our chairs are stable, especially where the frame connects to the seat.
The wooden shell is reinforced at the connection point and the mounting plate of the steel tubing frame is securely screwed into the seat.
Four additional rubber pads ensure that the weight is evenly distributed.
Our chairs look great from any angle
The connection point is hidden under a sleek chrome-plated cover.
The entire metal frame is finished with two layers of nickel and then a gleaming coat of chrome.
It can take some abuse!
A Hansen video shows an employee demonstrating how easily cheap reproductions break and how much their in-house product can take.
We don't really think the test reflects how the chair is typically used, but of course, we thought we'd give it a try!
And so now we know that our Jacobsen chair can survive even the wildest party!
120% Money back!
If you can find any better quality reproduction than ours, let us know.  
We will not only refund you, but add a 20% bonus for helping us improve our products.
100% Original quality!
We take care of even the smallest details.
Our furniture is made to the same high standards than the much more expensive products you know.
10 Year Guarantee!
Our furniture is built to last a lifetime.
During the first ten years we will replace or repair any item which is damaged due to a fault in material or manufacturing.
Any Questions?
Here you go with some answers
Is your furniture authentic?
We are building excellent modern reproductions of classic designs from the Bauhaus era to Mid Century, which absolutely match the very high quality standards of the products that are marketed to be the one and only "authentic" ones. We are talking of up to 90 year old designs which have been produced by different companies over the decades. Also materials and production technologies have greatly improved since the first prototypes. Calling any modern version of such "authentic" is nothing but a marketing hoax.
How much is shipping?
Within Europe:
Shipping is free!
Overseas and wordlwide:
Shipping is free for any purchase over $ 3,000
For lesser amounts, simply send us your order and we will get back to you with an exact price.
Is it legal?
50+ year old furniture is not copyright protected in most countries of the world. Exceptions do apply for some European countries, but since goods travel freely within Europe and there are no customs borders, you are free to order from us whatever you wish.
Payment methods
The safest and most easiest way is to use your credit card. We will however accept wire transfers if you don't have a credit card of for higher amounts in corporate purchases.
I have seen this item for less!
Definitely none of ours! There is however a plethora of cheap copies which may look alike but certainly aren't.
Our furniture is thoroughly handcrafted in Italy using the best materials. Given this, our pieces are an incredible value for money.
Can I get a discount?
Sure you can, if you want to order several items. The more you order, the higher your discount will be.
How long will the delivery take?
Our furniture is handmade made to order, so we can not compete with the speed of Amazon & Co. Generally speaking, our goods are ready to ship within 3 to 4 weeks from the date of order. Shipping itself takes another week within Europe. Shipping overseas by air takes only 3 days!
Another question?
Please write us, we will get back to you as soon as possible
We have been using our colourful Jacobsen chairs in the classroom for years now and we're thrilled. Thanks to steelform, they fit into our budgett!
Fantastic! The chairs brighten my breakfast every morning!
Excellent chairs. Very good table. Congratulations !!